Conditions of Sale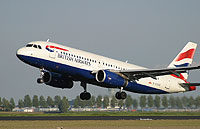 Over years we have shipped gifts, wine, spirits, accessories etc all over the World. We work with experienced shipping and courier companies and track all despatches including the up date of our customers to ensure arrivals on time.
Packing material are of approved quality to make sure, that all items will arrive in good condition.
For your information we have listed a few destination and some of the items we have shipped .
Absolut Vodka to Sweden, Norway, Denmark & Finland.
South Africa Wine to Belgium, Germany, Netherlands, France, Canada.
Absinthe to California, New York, Ortario, Italy, Ireland, Japan.
German sparkling Wine to New Orleans.
Champagne Gifts to Norway, Germany, New Zealand.
Madeira to the USA & Australia.
Cristal Glassware & Decanters to Germany, Switzerland and Florida.
Burgandy Wines across Europe (various flags) USA various Flags and Far East.
Vintage Armagnacs (various flags from around the world).
Vintage Bordeaux (various flags around the world).
Whisky Germany, Sweden.
1907 Heidsieck Champagne to Canada.
Gifts incl. Corkscrews to Ireland, France, Sweden, USA etc.

RI-Wine works in close partnership with AmWorld to guarantee safe shipping to any destination throughout the world.
Please ask for a quotation and we are only too pleased and assist on safe shipping methods and arrival on time.