Cognac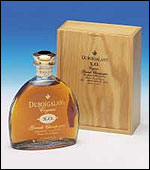 Cognac was first distilled sometimes after 1600. The Grande Champagne is cantered around the town of Cognac and spreading out from there with Grande Champagne, Borderies, Fins Bois, Bons Bois & Bois Ordinaires right to the edge of the Atlantic.
Distillation of Cognac became an art around 200 years ago and at that time the ageing of the brandy took place in Limousine oak. The result was Cognac as we know it today. If you age 100 litres of Cognac for 25 years it will extract approx. 500 grams of oak out of the barrel. In the early days, Cognac was shipped in barrels but by today most of it is shipped in glass.
There are various categories of Cognac like 3 Star, VS, Borderies, VSOP etc. Various laws around the world stipulate a number of regulations. If you ship to England, Cognac must have a min. age of 3 years, to the USA a min. of 2 years and VSOP cannot leave France before the age of 4 years. The expression " Old landed " is for cask shipments followed by bottling in a UK bond. This way has declined a lot by today.
The vines which are used to produce Cognac are mostly Folle Blanche, Colombard & Saint - Emilion.
---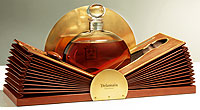 Delamain Le Voyage
Delamain Le Voyage
Grande Champagne Cognac
Spirit Journal Rating 2008 -

HIGHEST RECOMMENDATION

Burnished copper/rusty orange color; impeccable purity. Fine scents of white chocolate, marshmallow, dried apricot, and tropical fruit rule the early inhalations; additional air contact stirs up added aromas of English toffee, butter cream, chocolate covered orange rind, marmalade, and the beginnings of rancio; could easily and happily smell this classic all day. Palate entry is vibrant, woody/resiny, dry to bittersweet, beany, and moderately oily; midpalate is long, lush, and deep, with a taste finale that includes flavors of caramel, treacle, prunes, and very old sherry. Ends elegantly yet forcefully. A gem whose character never fades.
---
Hardy Perfection
Hardy Perfection
PERFECTION is among the oldest quality of unblended cognac you can find and it only amounts to a few bottles...
This cognac is an antique because it can't be matched nor reproduces. The varietal prior to 1890 was Folle Blance and Colombard... After the phylloxera crisis the Cognac vineyards were planted with Ugni Blanc also called St Emilion Blanc.
The decanter that HARDY selected for this unique cognac is hand-made by DAUM, the famous crystal maker whose reputation with "pate de verre" makes each single unit a masterpiece.
Each decanter is numbered and the serie only accounts for 500 units.
Certificate for the Hardy Perfection
---
Hennessy Paradis
Hennessey over 240 years of History
Averitable firworks display of spices and peppery notes, softened by the fragrant scent of flowers> Finesse and elegance are the major characteristics. Perfectly harmonious in the mouth, Paradis Extra reveals itself to be smooth, full bodied and longlasting on the palate. Its force and finesse, plus the delicate flavour of rancio, give it a perfect balance.
To enjoy Cognacs such as Paradis you take a glass which should be tall and thin that narrow slightly towards the top. Such glasses retain the aroma and transmit easily the warmth of the hands to the spirit. Releasing its freshness and fruitiness, takes a small mouthful; the flavour fills the palate with a fine long finish.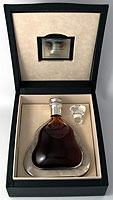 Richard Hennessy
Richard Hennessey
hennessey is proud of its long history. Its Irish founder, Richard Hennessey, was so charmed with the region that he established an trading firm in the town of Cognac in 1765. Under his son James, the company expanded rapidly and took the name it still has today: Jas Hennessey & Co. Eight generations of Hennesseys have run this outstanding company.
Richard Hennessey is made of more than 100 of the most exceptional eaux-de-vie, aged up to 200 years. Each one has been selected for ots unique qualities. The finesse of the finished cognac is a testament to years spent slowly maturing in oak barrels.
Balance and complex, the rich bouquet skowly releases a succession of aromas that have built up over the years: vanilla, spices, pepper and delicately fragrant flowers. In the mouth, the infinitely refined texture reveals an extraordinary palette of flavours that blends spices, the subtle essence of ripe fruit and the finesse of oak.
---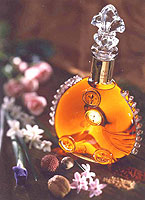 Louis XIII
REMY MARTIN Louis XIII
Louis XIII de Remy Martin is an essential part of Remy Martin history, which began in 1724. Born from a family of wine growers rooted in the Cognac region of France, Remy Martin had an abiding passion for Cognac and an uncompromising commitment of quality.
In 1774, the Remy Martin family purchase the best parcels of land, extended their cellars and began to develop their oldes eaux-de-vies.
In 1821, Remy Martin III, the twenty year old visionary director, blended the fisrt reserv of old eaux-de-vie. It was then his son, Paul-Emile Remy Martin I, who inherited this know-how andpassion. As the apogee of a life devoted to cognac, he created Louis XIII and registererd it officially on june 13, 1784 under the name of 'Tres Grande Champagne - Age Unknown'. thus today, Louis XIII itself is the epitome of nearly 300 years of unparalleled expertise in handcrafting the world's fines cognacs.
It;'s connoisseurs include Christian Dior and Elton John, Queen Elizabeth II, who was served Remy Martin Louis XIII Grande Champagne Cognac in Versailles Palace in honour of her 1957 visit to France, and Winston Churchill, who celebrated his election victory with it in 1951.